I write crime thrillers where the emphasis is on action and pace but I don't neglect the characters. This site is where you can discover my writing. Sign up to my mailing list to get early notice of new releases and receive bonus content.
Forged in Flames, the first novella in the Mason and Sterling series is now available on Amazon. "A thrilling, scary, rollercoaster of a ride." 

The Money Trap, the second novella in the series is also available on Amazon. "…a perfect introduction to his 'Mason and Sterling' series."

Brotherhood, the first novel in my Mason and Sterling series came out in February 2019 and is available on Amazon. Click on the title or cover to be directed to the appropriate page.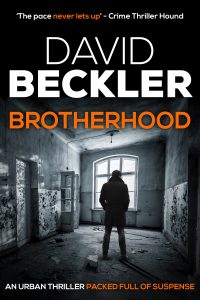 "It's always exciting to find a new Author that can grab your attention, with a thoroughly well written and entertaining story."