New: Antonia Conti  series
"Antonia Conti is a superb creation – fierce, dogged and loyal – and I
can't wait to see what she gets up to next. —M. W. Craven, author of the Washington Poe series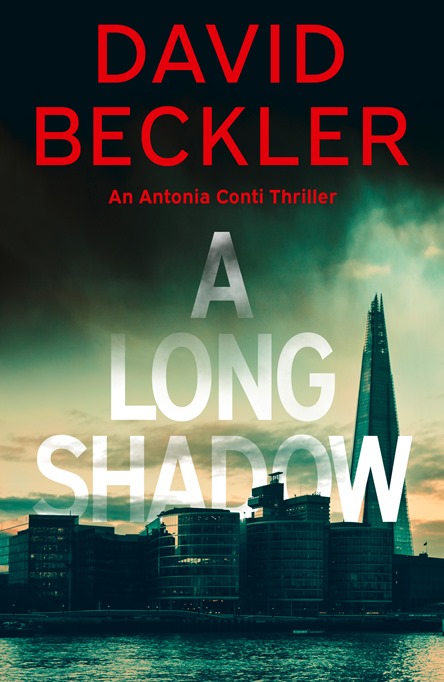 In this dystopian vision of London, public safety is in private hands—and nobody is beyond the reach of the 'law'.
The constant threat of terrorism has left London under round-the-clock surveillance and in the tightening grip of privatised security firms. Journalist Antonia Conti suspects one such organisation—GRM—not only of being behind several women's disappearances, but of financing the widespread violence it claims to fight.
When a gang of hitmen use rampant state surveillance to track Antonia down, she narrowly escapes with her life. But then one of them turns up dead—covered in her DNA—and Antonia finds herself the prime suspect in his murder.
DS Russell Chapman needs to bring her in. But evidence that Antonia has been framed quickly stacks up and when a personal grudge between her and GRM's shadowy head of security is revealed, he begins an uncomfortable partnership with her.
Together, the pair delve beneath the surface of the corporate machine and soon find themselves embroiled in a dark and violent underworld even they had barely dared imagine. Will they find the evidence to bring GRM down? And can they keep Antonia's name off the list of missing women?
"A Long Shadow is a terrific, high-octane crime thriller with a frighteningly plausible plot." —M. W. Craven, author of the Washington Poe series
"All too plausible, with complex characters and breakneck action." —Antony Johnston, author of Atomic Blonde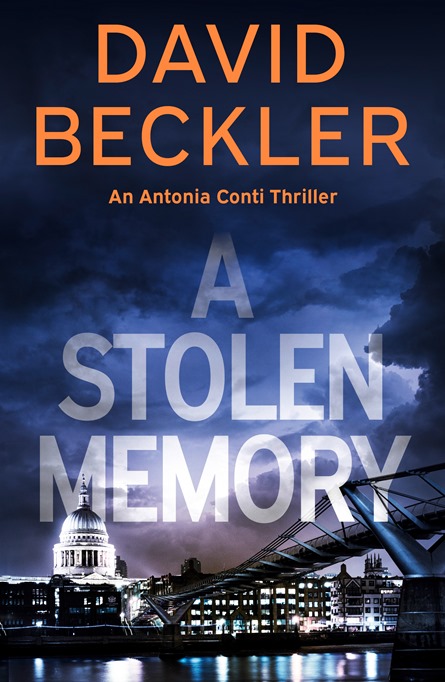 This time there's more at stake than just her life—now they want to take her past.
London, the near future. GRM, a shadowy company running private prisons, has introduced a programme to alter prisoners' memories, removing those that led to their criminal behaviour. When journalist Antonia Conti hears rumours that the technology has deadly side effects, she decides to investigate.
Antonia has looked into GRM's corrupt dealings with the government before, and when a stolen lorry ploughs into a whistle-blower's car, leaving him dead and her trapped in the burning vehicle, she's convinced GRM are responsible. Enlisting her old friend DI Russell Chapman to check out the supposed 'accident', she discovers that he's already investigating three other deaths that appear suspiciously linked to her own investigations.
The deeper Antonia probes, the more her friends and colleagues are at risk. Whatever sinister experiments GRM are conducting, they are determined to keep them secret. By any means necessary. Can Antonia and Chapman thwart them before anyone else loses their life? Or their mind?
Mason and Sterling series
"This is going to be one hell of a series to get on board with."

The Profit Motive
Published December 16th, 2019
Mason & Sterling are back in a hard-boiled international thriller! Perfect for fans of Mark Dawson, J. B. Turner, Lee Child and David Baldacci…
Adam and Byron leave the familiar streets of Manchester to take on an implacable assassin on the streets and alleyways of Wenzhou, China.
"An exciting, multi-continent thriller that had me completely invested. The characters are incredibly well developed, interesting and work well together."
 "A wonderfully crafted action-packed story with twists and turns that keep you on the edge of your seat right to the last page."
"The Profit Motive is a high stakes, action packed, thrill ride that left me breathless! I was so immersed, I lost track of time and read this in one sitting."
Brotherhood
Published September 19th, 2019
The first full-length Mason & Sterling novel sees Adam and Byron pitted against a ruthless ex-child soldier and a terrifying figure from Byron's childhood. This nail-biting thriller will have you on the edge of your seat!
​"A dark and gritty crime thriller that that takes you on a scary ride around the streets of Manchester"
"If you're after an action packed, intense novel then 'Brotherhood' will certainly tick those boxes."
"BROTHERHOOD is an ultra-fast-paced thriller with a tightly interwoven plot and more action than your typical action movie."
The Money Trap
Published January 16th, 2019
The second Mason & Sterling novella focuses on Byron as he discovers that the ruthless banker who's lent him the money to expand his business, is demanding more than Byron is prepared to pay. Can he keep his family out of the clutches of the bailiff from hell?
​"Totally gripping"
"The story crackled with suspense, excitement and fear."
"a fast moving, well written thriller."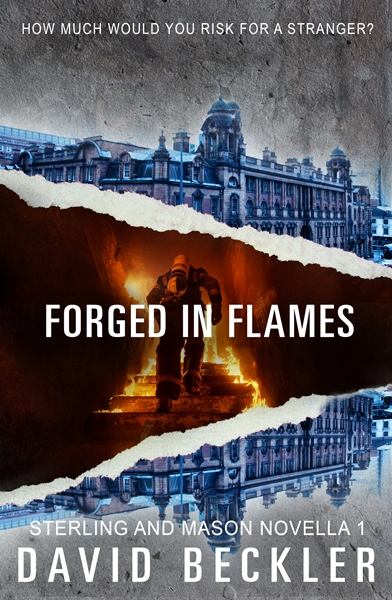 Forged in Flames
Published December 20th, 2018
The opening Mason & Sterling novella introduces Adam as a young Manchester firefighter who discovers the woman he helps rescue has a secret, and it looks like it's going to get her killed. Can he stop the determined arsonist in time?
​
"A thrilling, scary, rollercoaster of a ride."
"gripping and truly frightening."
"a pulse-racing, page-turning joy of a read"
"Characters you can identify with"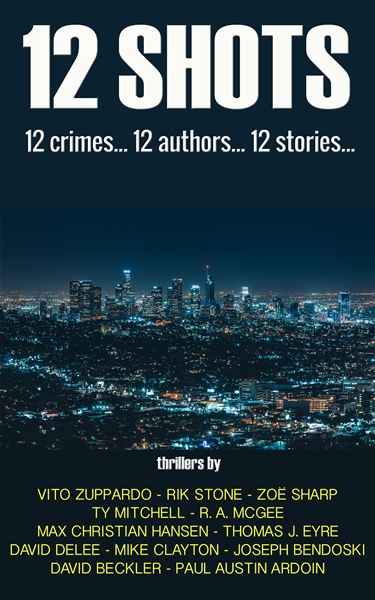 12 Shots
Published March 16th, 2020
12 short thrillers from master storytellers… 12 exciting series to dive into in one volume
Meet compelling characters in stories that pack a punch and keep you turning the pages.
You'll encounter bodyguards, police officers, private detectives, bounty hunters, coroners, firefighters, vigilantes, hackers and a variety of oddballs.
They share a knack for getting into trouble – but have the skills and determination to get themselves out.
Each pulse-pounding story features the author's main characters. When you find one you love, there's a series behind it, waiting for you.
Get 12 shots while you can and discover your new favourite crime thriller series.
​
"A great set of stories, something for everyone and certainly will lead to some new authors to follow and even some new books or series to read."
"Different stories, different authors. Well written, page turner, great characters."
"This is a dream set of thrillers, each begging the reader to further follow up on more stories by the relevant author."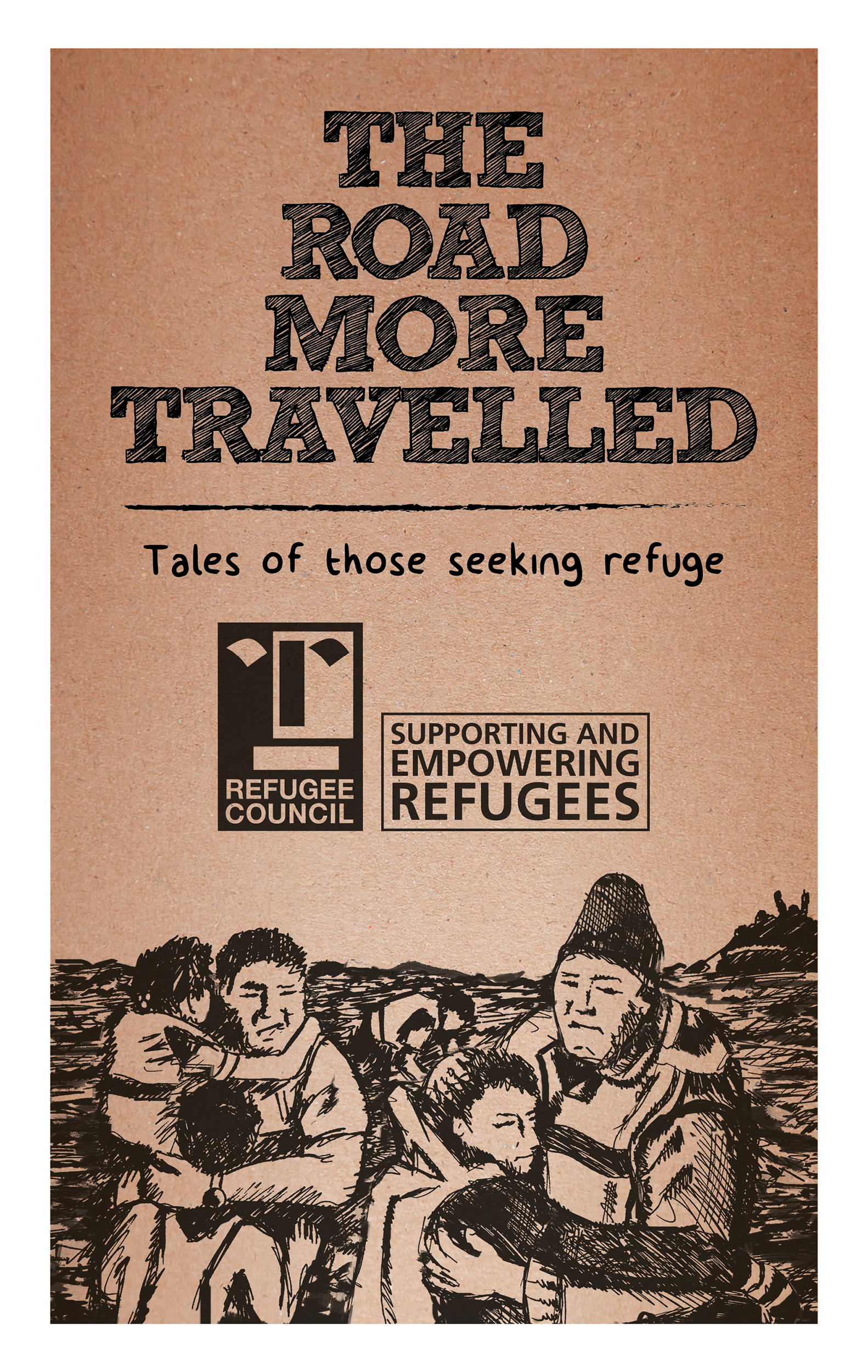 The Road More Travelled
Published October 15th, 2016
An anthology of short stories exploring the refugee experience. A wonderfully varied collection of stories, touching, gripping and compelling with a sprinkling of humour. The tales encompass the 1930s – the last time Europe dealt with refugees in any numbers – to the present refugee crisis. We meet people before they become refugees, see them on their journey and encounter them attempting to settle into new lives. We also see examples of how communities and people's attitudes can be affected by the arrival of refugees.
​"A powerful and compassionate collection of stories."
"This collection of short stories is a powerful reminder of the other side of the newspaper headlines."